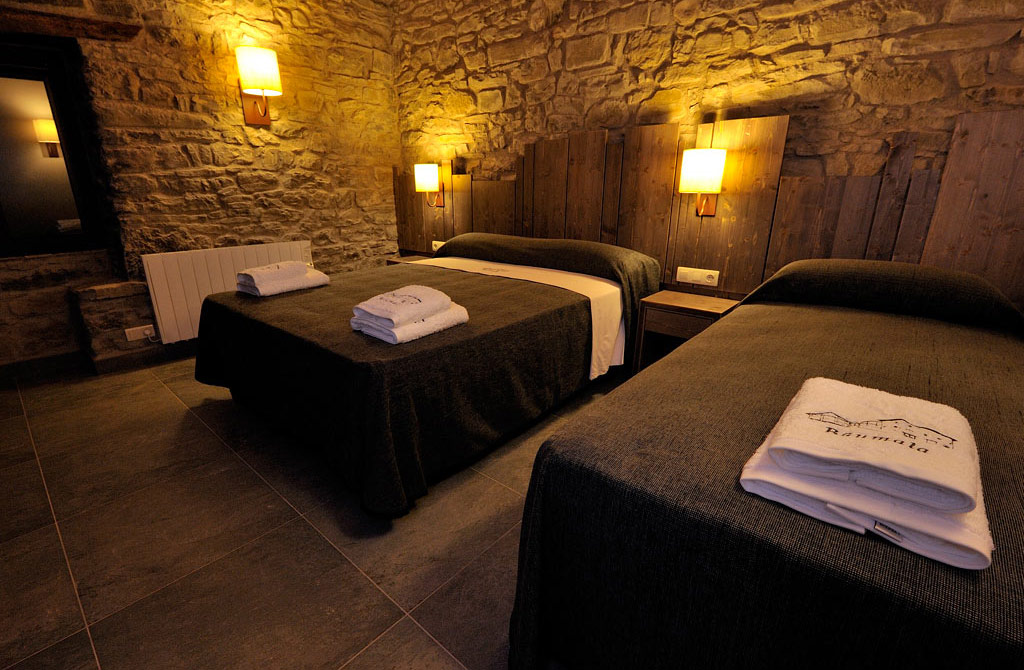 LOADING...

room for 22, spacious and pleasant with all services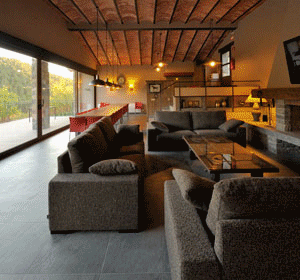 Free

WI-FI

access.

Jacuzzi-pool

, indoor pool with outdoor views.

Fireplace

and firewood.

Laundry

: washer and dryer.

sheets, towels and tablecloth

.

Geothermal

water heating.
Outdoor

Barbecue

area with three tables.
Covered area with

table football and billiards

.

Pétanque

.
Game Room inside and park outside with

swings

, sand and small house for children.

Board games

.

Mobile coverage

.

takeaway

service near the house.
The dining room and living room are large rooms with a great terrace and plenty of light.
- The room has 63-inch flat TV and a fireplace.
- Kitchen with all facilities to make your stay more comfortable:
fridge
microwave oven
oven
induction cooktop
Nespresso coffee
dishwasher
household items
8 rooms with private bathroom:
4 double rooms
3 triple rooms
A room for 5 persons: double room which features a small mezzanine with three single beds.

* With option for extra beds